OKA RC U-SHAPE DRAINS
U-DRAINS WITHOUT
DRY WEATHER FLOW (DWF) CHANNEL
U-DRAINS

WITH


DRY WEATHER FLOW (DWF) CHANNEL
DESIGN AND SPECIFICATIONS
1.

Structural design in accordance with requirements of BS 8110:1997

2.

Concrete characteristic strength :

30N/mm2 - 40N/mm2

3.

Concrete cover :

Standard Size U-Drains - 25mm; Super Size U-Drains - 30mm

4.

Loading criteria are shown below :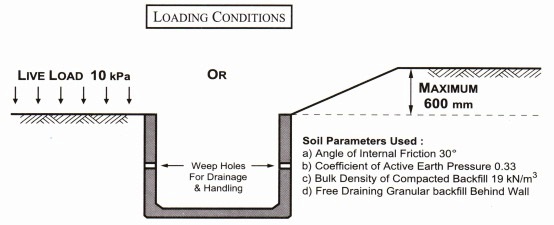 For other design considerations or specifications not shown here, please contact our Technical Department

HANDLING, STACKING, LAYING, JOINTING AND BACKFILLING
•

Handling :

A spreader beam to be used with steel pins and lifting cables to avoid cracking at junction of side wall and base slab.

•

Stacking :

U-drains are to be stacked on level and stable ground to avoid cracking of base slab.

•

Laying :

U-drains should be laid on prepared bedding to ensure uniform support under the full width and length of the U-drains.

•

Jointing :

Butt joints. Gaps normally to be filled up with cement-sand mortar.

•

Backfilling :

Backfilling with selected free draining backfill material. Avoid use of heavy vibratory equipment next to side walls.

STANDARD SIZE U-DRAINS (PAGE 1 OF 1)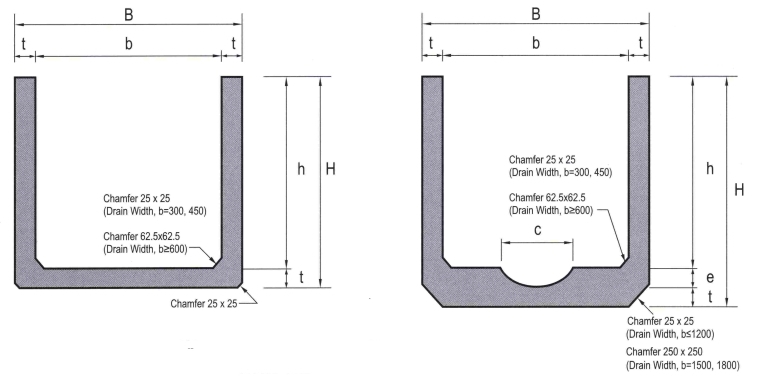 OKA U-DRAINS COME IN STANDARD LENGTH OF 1 METRE
STANDARD SIZE U-DRAINS - DIMENSIONS AND PRODUCT WEIGHT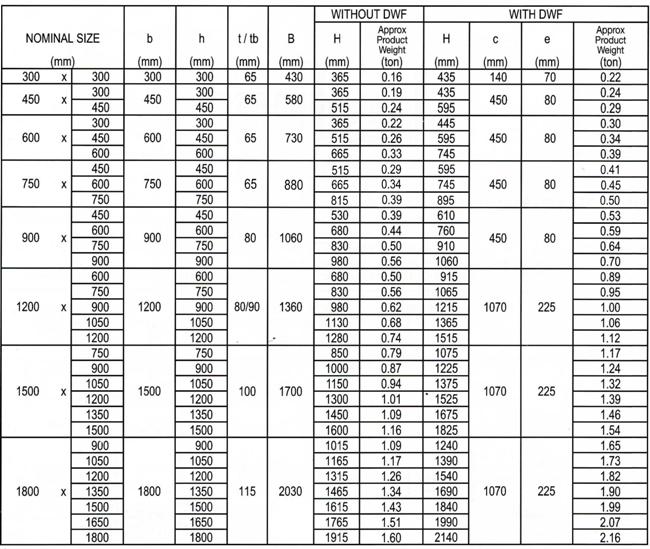 * NON STANDARD SIZES AND NON STANDARD LOADING CONDITIONS CAN BE MANUFACTURED UPON REQUEST



SUPER SIZE U-DRAINS (PAGE 1 OF 2)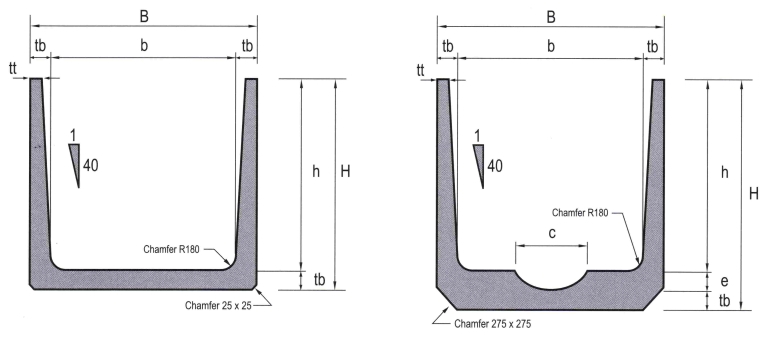 OKA U-DRAINS COME IN STANDARD LENGTH OF 1 METRE
SUPER SIZE U-DRAINS - DIMENSIONS AND PRODUCT WEIGHT
SUPER
SIZE U-DRAINS (PAGE 2 OF 2)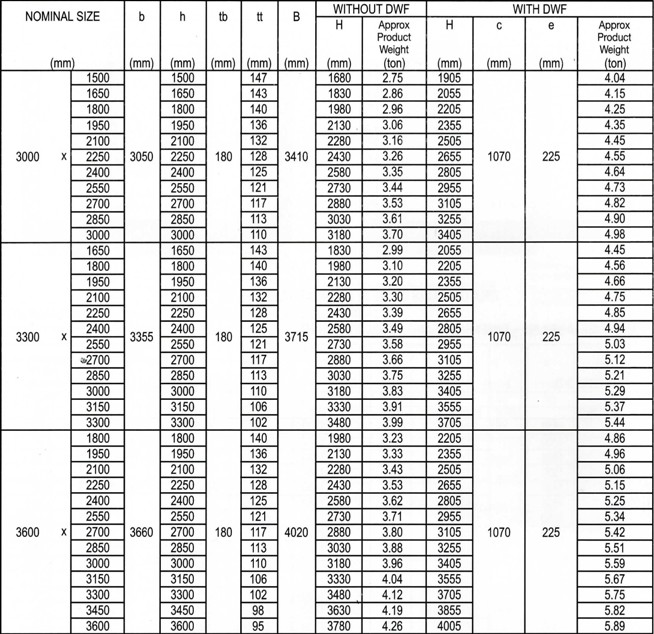 * NON STANDARD SIZES AND NON STANDARD LOADING CONDITIONS CAN BE MANUFACTURED UPON REQUEST